MyThofa.com is Live!
Hello!
I have some exciting news MyThofa.com is LIVE!
Welcome to the culture of gift registries: 
What a fantastic concept once you bring your mind round to it, I promise.
I am a convert! When I first heard of gift registries, I felt that it was impersonal and potentially controlling. What will people think of me, why would I want to choose my gift right? Then I got married…
Before marriage, I lived in the Middle East and my husband lived in the UK. So even though we are Indians, getting married in India was more of a destination wedding for us. 
We had 2000 guests at our wedding, yes 2000! We were showered with gifts of all kinds- juice makers, candles , dinnersets , traditional lamps, religious brass statues, figurines, jewelry, saris and of course money. We even received beautiful brass door knobs. 
We were so grateful for the thought, time and money spent on us. 
However it was impossible to carry all these gifts back to the UK. Very quickly I understood that the gifts we received would stay in India and be re gifted.  
Two years ago, on one of my long trips back to India, I had a proper look at all our lovely wedding gifts and realized that most of the items could've been useful if they catered to the colour scheme or decor of our house. The dinner sets were red and would clash with everything so I couldn't use them. The juice maker had an Indian plug which was of no use to me but could've been. The brass statues look so expensive and intricate but would totally clash with the decor.  You see, my husband had bought us a show home which came with furniture, Knick knacks, paintings, kitchen appliances and even a cook book!
Because we bought a home right away, our honeymoon was put on hold. BIG MISTAKE! Five years and two kids later, we still have not had the chance to honeymoon. 
If all our friends and family had put the exact amount, small or large that they had spent on these gifts into a honeymoon fund for us, maybe we would've had more of a chance to go on our honeymoon. Or if they had contributed to an experience like scuba diving in Egypt or cooking lessons close to where we live in the UK (God knows I needed it) or dance lessons, how fun would that have been? I have a strong feeling they would love to have contributed to creating lifetime memories for us newlyweds. Wouldn't you? 
On the contrary, when I moved to my new life in the UK, my husband had arranged for a reception and had set up a gift registry for us. I remember him asking me to choose gifts and how reluctant I was because of how awkward I felt asking for a gift. But this is common practice in a lot of countries. So he chose the gifts and I edited the list. 
We lived in an apartment for two months before moving to this house. At least three times a week, we would receive packages. They were so welcoming and built up so much excitement when all I was otherwise feeling was homesick and cold. We left most of the packages untouched for the new home. Finally when the day arrived, we moved to a fully furnished beautiful but still impersonal house in a village, in a new environment and even further away from the life I once led.
These packages or gifts from our UK friends most of whom I briefly met at our reception really helped personalize our home. They were all useful gifts like towels and sheets, pots and pans, a stylish garbage bin and photo frames and experiences like a photo shoot or a spa treatment and dinners for two.  My husbands' work mates had contributed to a coffee machine. Apparently my husband wasn't sure how my coffee making skills would turn out and had mentioned something at work so they chose the coffee machine from our registry to help me out. His university friends bought us baking utensils fully aware of the fact that I couldn't bake. My husband was hoping that I would and they found that funny. It was sweet. All of a sudden, I had stories. 
Yes, these gifts were chosen by us but that just helped make me feel like a part of something and like we had created memories already. Five years on, we still chuckle at the coffee machine and I still remember how welcoming drinking coffee In a new house, in a new place so far away from the life I was used to didn't seem so impersonal anymore. I knew who bought me that cup.
Open your minds to the concept and help your friends and family on their journeys by giving them gifts that will last forever, if not in material then in memory. The easiest way to do that is to give them what they want.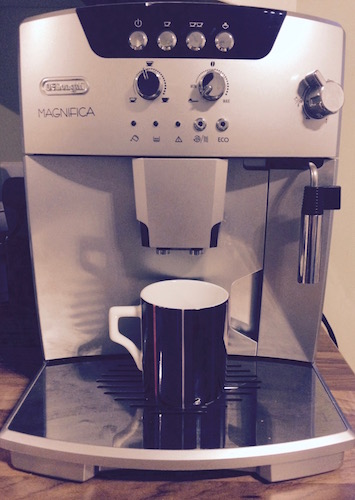 Happy Occassion! 

Also see more postings in my Blog.