MyThofa Launch Event at The Park, Bangalore - A Great Success!
July 2016
We had a very successful launch party on the 15th July 2016 at The Park, Bangalore. The event was well attended and we loved having the opportunity to introduce and explain our new venture to everyone there. We are thrilled that our new venture has been so well received!
MyThofa got a mention in Silicon City News, City News For You, Internet News For You and Chennai Patrika as well as in the Salar Daily, Eenadu, Samyuktha Karnataka, Dina Mani and the Dina Sudar (see below).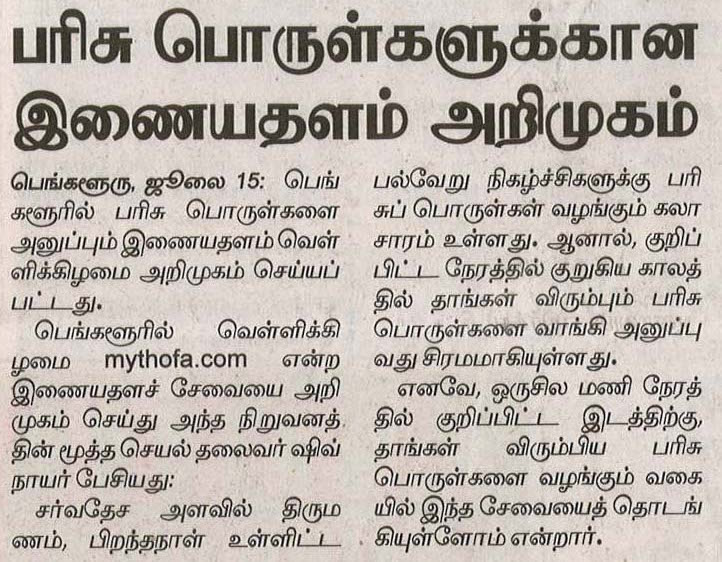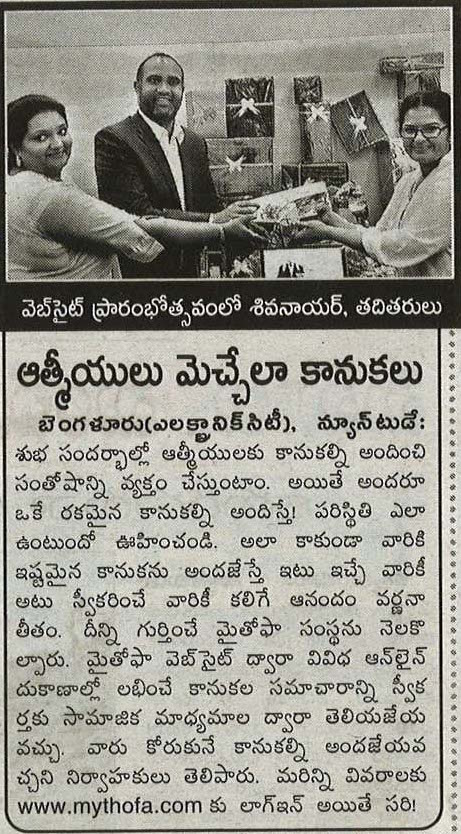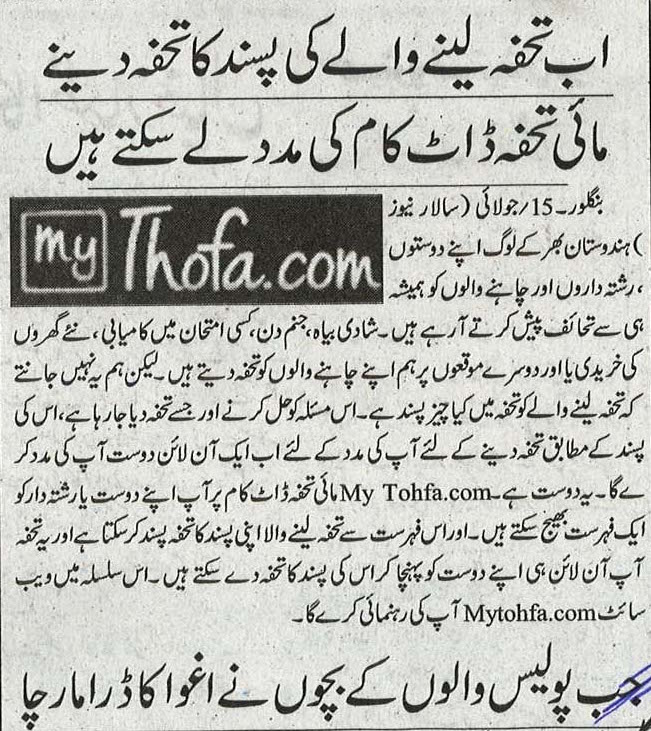 Are you ready to join in? Get started today by making your dream gift list on MyThofa.com