Guess Who?
Hello there Guys and Gals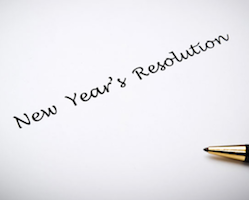 HAPPY NEW YEAR!
As the first month of the New Year comes to an end, I'm longing to introduce myself, especially since I won't be around much longer. My time is limited and my presence short lived. Who am I?
Do you know how it feels to be the focus of all attention, to be at the receiving end of so many gifts, to be thought of every day? WONDERFUL feeling? AND oh! So short lived. Sad, right?
Yes I feel sad too, immensely sad, as day by day the attention wanes, all the gifts I got (often at a great expense) are taken away from me and put away or even given away . Until eventually, I am erased from memory, and recede into my shell, mostly perishing away there to nothingness. (Can you hear the violin playing a sad tune in the background?)
Wondering what I am on about?
Well here I am, born from all good intentions and the ultimate sign of hope. You would probably recognise me better as the Unkept New Years resolution. I appear in many forms and disappear often just as fast as it took you to read till here.
Shall we take a look at some of the manifestations I am conceived as-weird people these humans are....!
In almost every human beings life at some stage or the other, I have featured as the Improve physical well-being resolution which includes:
Weight loss, Exercise and Healthy Eating.
The "Get Fit" dream as it also known, And so it begins with eating tonnes over the festive period, which, for us in India begins as early as Dusshera and Diwali and swings right through Christmas and New year- all those lovely Indian sweets rich in ghee and sugar and nuts, the perfect temptation for my victim. Wow I love it, as I quietly peep from that chosen brain cell, unborn as yet, and cajole them , as they visit relative after relatives' home to greet them.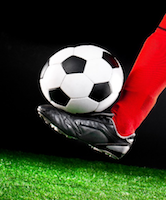 Feasting their eyes on those deliciously moist laddoos as they come forward, saying "take me , take me"-the adjacent brain cell nudges me and says-" listen now, this is your bit, your star entry , your conception" - and sure enough - it is. Mr human being smugly retorts "No Aunty, I really shouldn't be eating this, (oof!! what drama) - I have been putting on a lot of weight recently ("yeah you bet- look at his tummy" - says the neighbouring brain cell again) and at the same time he reaches out for that rich cashew burfi, followed by another and a couple of chakli and drowned by some nice warm creamy badam milk..... and... repeat X ten relations homes until…. Lo and behold I am born – The " I must get fit" resolution.
And with that I would be gifted a whole load of paraphernalia. If this was your resolution, take a look at some of the following products which could help you to rework those goals and achieve that dream of getting physically fit.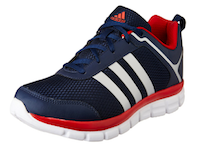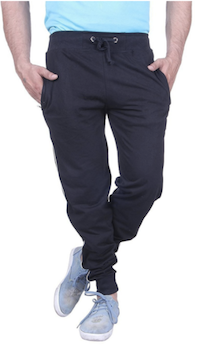 Before I die out, hear me people- stick with me, I will have you looking awesome and feeling great before the next festive season begins.
Generally these human people tend to live very busy lives, they end up being stressed and having no time for themselves, sometimes wading into physical health problems and more often mental strain caused by imbalance between work and family life and to those lucky enough to recognise it early enough- I am born from a resolution to change that. People decide to improve mental well-being: think positive, enjoy life, laugh more often.
The "learn something new" resolution is great as a destressing activity. I get to do so many activities in new places and meet new interesting people. The humans have varied interests depending on their personalities and you should see some of the props I get for doing this.
Take Up a Sport
Take Up Yoga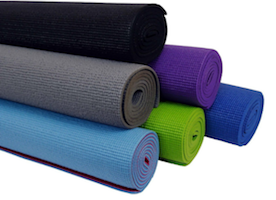 Take Up Dance Classes
Learn Painting
Learn a Language
Learn Photography
Or Even Get a Gift Card
Read More Books
On a positive note, my end doesn't come as early here, nor as fast as most other upkept resolutions, usually because I would have been paid for in large sums of money, and more positively- sometimes because an interest in the newfound hobby does get created, hopefully alleviating some of the stress that people are subject to in today's world.
Many resolve to get rid of old bad habits so the aim would be to drink less alcohol, quit smoking, stop biting nails, eat less sweets, give up chocolates etc.
Of these one of the most unkept resolutions would be to quit the pinch of tobacco rolled in paper with a fire at one end and a fool at the other, the end result of which is known to be 'coffin", which usually leads to the Quit smoking resolution. Try some of these products and keep yourself healthy.
Then, closely followed by the all famous "Dieting resolution" where the human decides to eat more healthy, starting without doubt by finishing off all the rich and calorie laden food from the festive season....and the junk food that's in the store... and the wine or the chocolates that the neighbour gifted for Xmas which can't be wasted..... and so on. Here I am born on the 1st of Neveruary.
You must check out these amazing books that would inspire to keep focus on your goal and to identify realistic targets so that you don't get demotivated or give up.
Try them out and keep focussed on your goal without giving in to temptations.
Don't you envy those who pledge to Travel?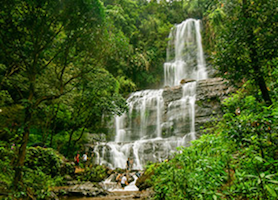 Most probably restricted till now because their bank account has always reminded them- "Travel???-yes, we can just about manage up to the backyard?", and have now realised that life is passing them by quite quickly. These are the guys who create me- as the "travel more " resolution. And so, they set off intricately researching, planning and setting out to their chosen locations. And, of course being unseasoned travellers- going on a short trip that ideally needs about 4 outfits, be sure they would have packed 35. Here are some interesting products that frequent travellers might take a look at.
You should also take a look at some interesting travel packages that you could take through www.Mythofa.com. Listed below are a few that might catch your eye.
Or check out some useful gift cards which could be put towards a holiday at your dream destination
Well that's me signing off for this month….wishing you all the very best of luck with sticking onto your New years resolutions. Stay focussed.
Until next time - Bye!

Also see more postings in my Blog.